Certification & Application
As is the case for all compliancerelated topics, in the new SOLAS requirement, certification is key to secure the smooth shipment of your containers. Only TALLY TECH is able to provide a certifiable sequence for your data, through fully automated data capture, conversion, transmission and receipt.
To make sure that you are compliant with SOLAS, TALLY TECH uses the following technologies:
The TALLY TECH app transfers data with SSL encryption that meets banking security standards.
To better integrate with your company's processes, we have developed a .NET client, as well as a front-end website, to collect, process, and send your digitized weighing data.
The TALLY TECH data center is ISO-certified and 99,9% failsafe. This makes your data fully tamper-proof and always accessible.
In order to ensure that your company is SOLAS-compliant and to be able to provide optimal support to your existing processes, we work with certified manufacturers whose products are tailored to your needs and technical requirements.
We are happy to advise you on which weighing technology is best for you and can provide contacts for anything you require at any stage of the logistics chain for an export container. The retrofit kits procured through us are suitable for most leading manufacturers currently on the market.
TALLY TECH applications and interfaces serve SOLAS-compliant weighing systems in the following areas:
Warehouse logistics
Reach stackers
Container chassis
Cranes
Chain systems
Customized solutions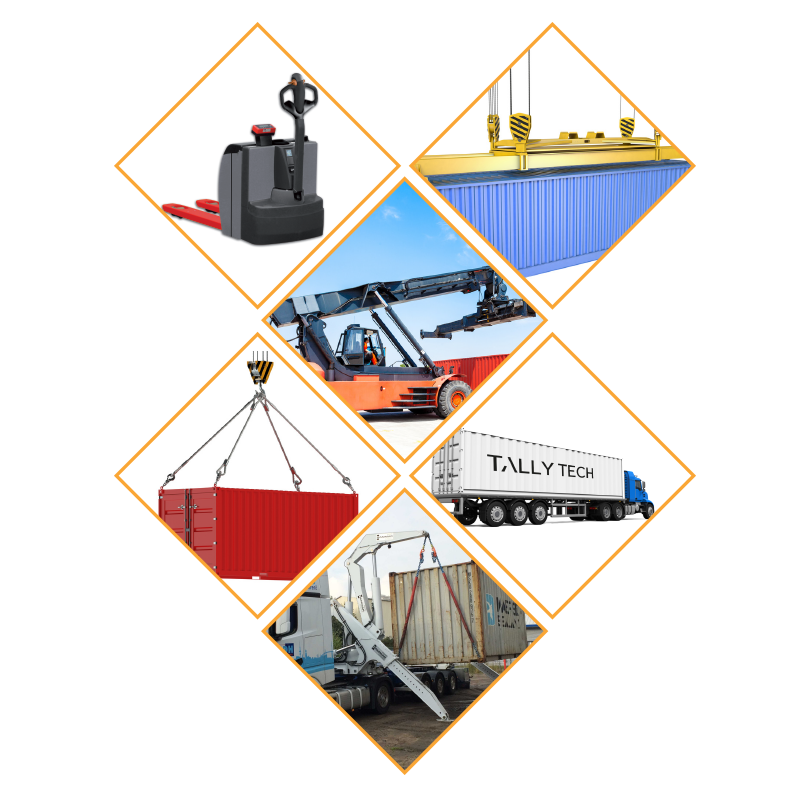 TALLY TECH IS COMPATIBLE WITH ALL LEADING MANUFACTURERS.